Fill up the given form soon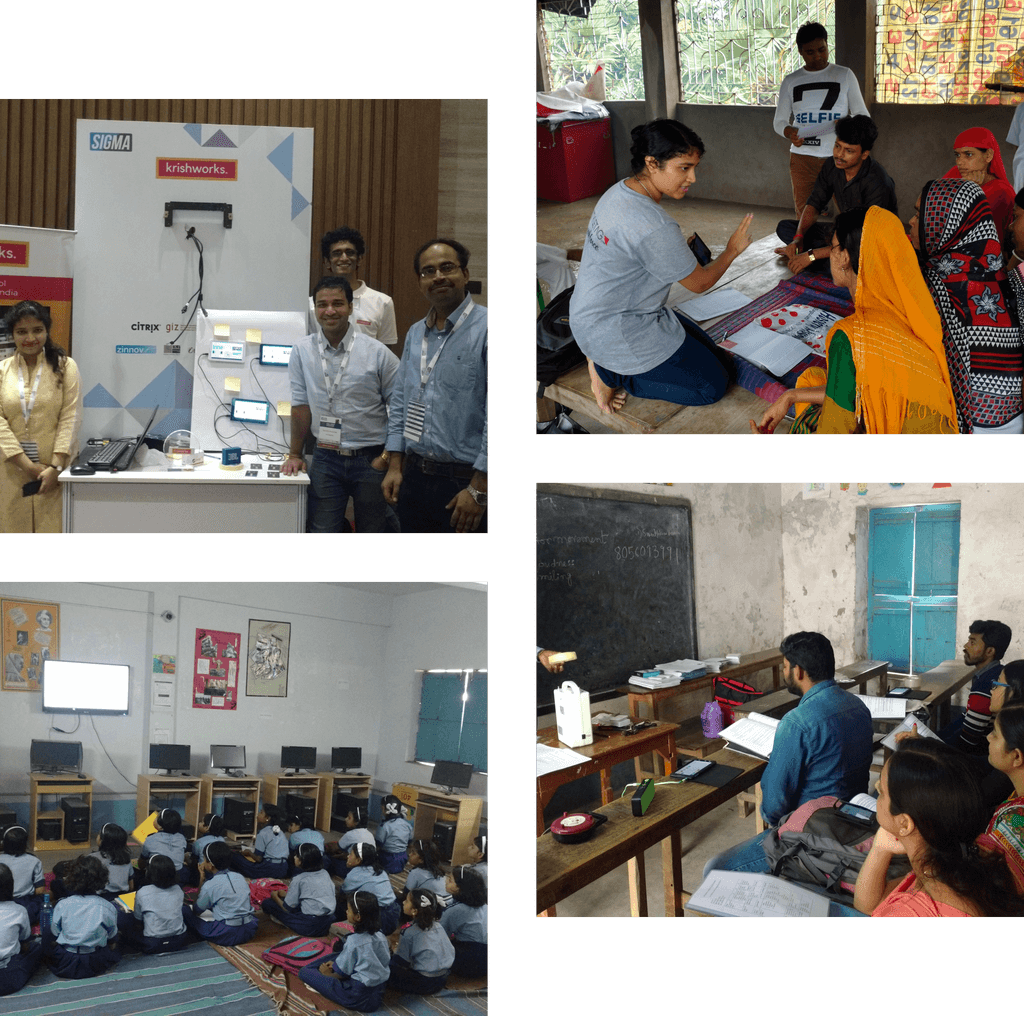 We are an edTech company devoted to developing rural literacy through quality education. Our main focus since the beginning was primary schooling. 
The outbreak of the coronavirus left a devastating impact on education, especially in rural areas. With the power of the internet and our unending spirits, we decided to take schools into homes. We strongly believe that education is the most powerful weapon of change. Today we stand strong with our entire team spreading the word to the world.
Krishworks Teacher Training Program provides a series of training programs and organizes activities and assessments to upskill teachers. The teachers, irrespective of their qualifications, are trained to improve their communication skills and acquaint themselves with the easy use of digital and electronic media. The training program aids the teachers in teaching English and other subjects effectively.
The teacher shares lesson plans and class feedback with Krishworks on a weekly basis and receives professional mentoring throughout the academic year. We train teachers to support students with individualized attention. The Teacher Training Program has proven to result in extremely lively and energetic classroom sessions. The minimum qualification required to become a Krishworks Certified Teacher is a Bachelor's Degree in any stream.
Our main objective is to improve the quality of rural education. In our journey towards execution, we have engaged ourselves with extensive research and groundwork to design and develop customized pedagogy and curriculum for each village school. We have handcrafted QR coded books and through the books we promote fun and activity based learning.

The QR code on the book provides individual access to the SLATO app. The app is inclusive of ice breaking activities, videos, quizzes, puzzles, etc. The pedagogy is researched and developed by our team of experts. The teachers can also conduct daily assessment, doubt-clearing, and assign homework.It is observed that the students are happy and confident as they play to learn.
The unique Techie Teacher application by Krishworks is designed with highly engaging and interactive audio/video resources and is used by teachers and students in their classes.

Teachers are requested to send daily class videos by means of the Techie Teacher application.

This application has automated daily classroom chores such as attendance, etc.
Over 1 lakh Madhyamik Exam appearing students endorsed the online test. It helped them to get evaluated on Maths, Physical Science, and Life Science Subjects, especially during the COVID Lockdown.